On-site Project Safety Supervision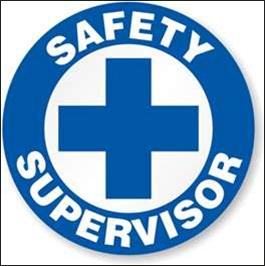 The Occupational Health and Safety Act charges you with the obligation to instruct, inform and supervise workers to protect their health and safety. The following are just some of the duties specified by the Act:
All equipment, materials and protective devices prescribed by the act must be maintained in good order.
Ensure that the above are used in accordance with the regulations.
Ensure that all hazardous materials in the workplace are identified, as defined by OSHA.
Ensure that a worker complies with the Act and regulations.
Ensure that any equipment, protective devices or clothing required for safe performance of the job is used or worn by the worker.
Advise a worker of any potential or actual health or safety dangers known by the supervisor.
Take every precaution reasonable in the circumstances for the protection of the workers.
Emphasizing professionalism through knowledge and applied skills, SGS Inc. can provide qualified, experienced field safety professionals for job-site safety supervision on a short-term or long-term basis.
Disaster Response Health, Safety and Environmental Management
Safety Guidance Specialist can coordinate safety and environmental management for long-term disaster response solutions and strategies to help ensure response and cleanup operations run smoothly, efficiently and without delay.
Our emergency response experience includes efforts following some of the largest emergency and disaster events in the U.S. We have a proven management plan and SGS can quickly mobilize the safety management resources to start and sustain a response and recovery project of any size.
Full Line of Industrial Hygiene Services
Industrial hygiene is the science of anticipating, recognizing, evaluating, and controlling workplace conditions that may cause workers' injury or illness. Industrial hygienists use environmental monitoring and analytical methods to detect the extent of worker exposure and employ engineering, work practice controls, and other methods to control potential health hazards.
SGS offers a full line of IH services to fit your company's need. Our certified Industrial Hygienists are here to help.